Key Largo National Marine Sanctuary Underwater Photos
All photos below were captured by customers and employees while snorkeling with Sundiver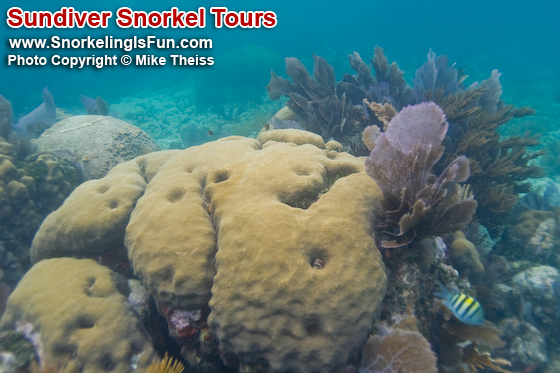 This Amazing Underwater World Is Only A Phone Call Away !
Come join the crew of Sundiver Snorkel Tours to see our beautiful inner reefs located just offshore at the shallow waters of Pennekamp State Park, also known as The National Marine Sanctuary, which has protected the reefs since 1963. The reefs have a wide abundance of soft and hard corals and many colored tropical fish. A safe and inviting experience you just can't miss !
There are over a dozen different reefs that we visit, so you can enjoy a different location every time you snorkel with us. The reefs average only 6-8 feet deep, everyone in your family will be able to enjoy this wonderful experience !
Picture yourself floating at the surface with a myriad of sea life just below you ! You can see turtles, angelfish, parrotfish, butterfly fish, tangs, wrasses, groupers, and much more.. Don't forget about the wide variety of corals, such as brain coral, star coral, sea whips, sea fingers, and sea fans. The soft corals actually sway with the sea motions and add a nice touch to the whole experience. You will see the fish as they actually "live" in their eco-system and what an amazing eco-system it is !
Sundiver Snorkel Tours - Key Largo
Book Now
We Sell "One Time Use" Underwater Cameras!!
Photos below were captured by customers and employees while snorkeling with Sundiver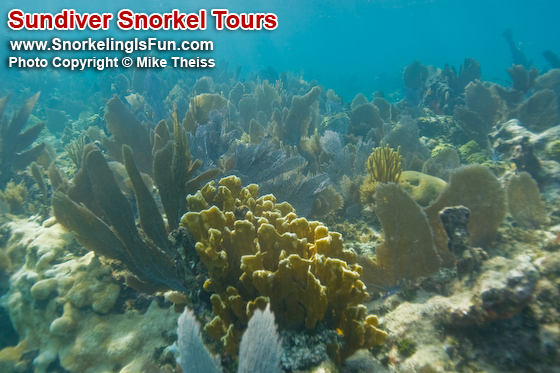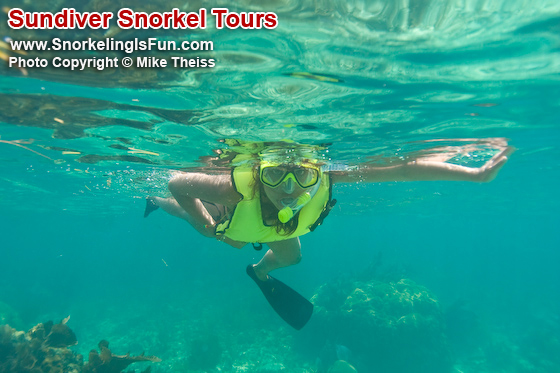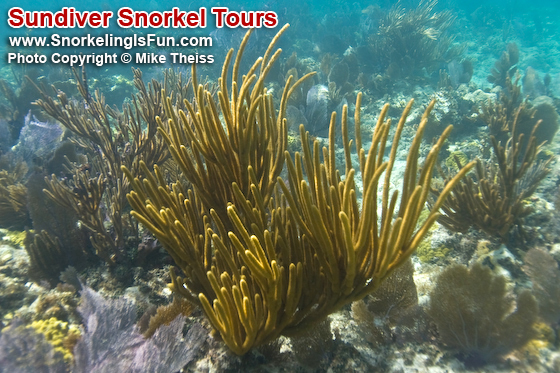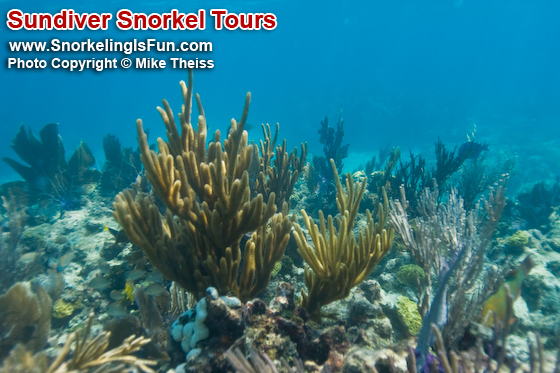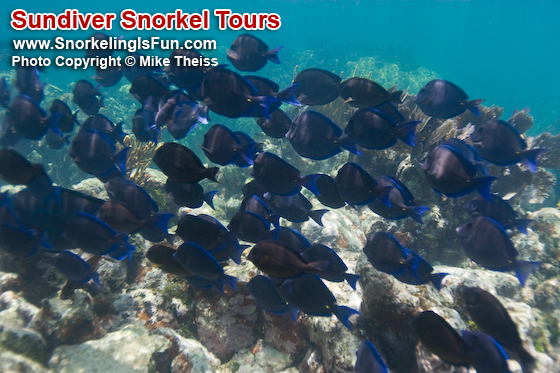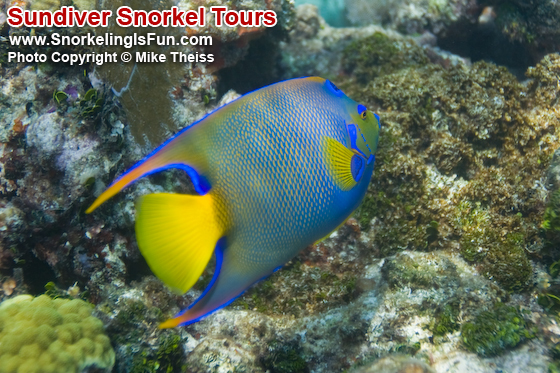 Below are more images captured while snorkeling with Sundiver Snorkel Tours
Click on the thumbnails below to enlarge image
For Snorkeling Reservations And Information
Local Phone Number: 1 (305) 451 2220